Hands in pockets can mean many different things depending on the environment and context of the situation. We can't read one piece of body language to know the whole. Having said that If we notice someone putting their hands in their pockets during a conversation, something has triggered us to note this behavior and that is important. We will explore all possibilities below and more.
The general meaning of the hands in pockets gesture is that the person is feeling insecure defensive or lacking confidence in what they are saying or doing. Or it could simply mean they are cold and need to keep their hands warm.
Having said that, hands in the pocket could be an indication of comfort. Noting the hands in the pocket, we must take into account the context when we see the shift. Is there a particular question that is being asked? Are they on stage talking? Are they flirting with someone?
Once we understand the context, we can make a better judgment call on what putting one's hands in one's pockets means at that moment.
If you haven't already, please check out our article on how to read body language and how to baseline someone's body language to get a clear understanding on how to read people's body language better.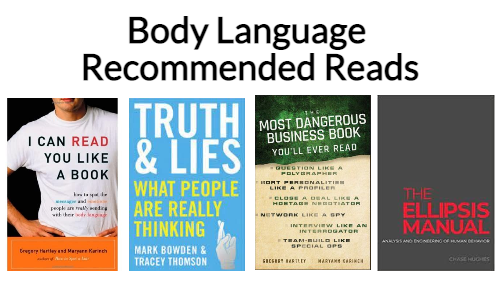 If you would like to learn to read body language quickly then check out these books Six-Minute X-Ray: Rapid Behavior Profiling. Or Understanding Body Language: How to Decode Nonverbal Communication in Life, Love, and Work.
Reading Body Language Hands In pockets

People read body language unconsciously. It is an inherent ability that we are born with because it helps us interact with the world around us. One of the most common body language cues is hands in pockets, which can be a sign of insecurity and discomfort.
People often put their hands in their pockets when they feel insecure or insecure about what they are wearing or if they are feeling cold. This behavior is believed to have developed as a way to conceal physical vulnerability and protect against the elements, but psychologists believe this behavior may also stem from people's desire to avoid eye contact and appear more confident than they really feel inside.
The use of hands in pockets can also be seen as a defensive pose which can be used to signal vulnerability, submission, or shyness.
Putting the hands in both pockets could be an adaptor it's something we do keep ourselves to become more comfortable in a situation. Hiding the hands in a safe place can make you feel more comfortable in the moment but send a different signal to anyone watching.
Female Body Language Hands In Pockets

As you're aware, putting your hands in your pockets can be uncomfortable or comfortable, depending on the context of the situation. Women typically don't wear trousers with pockets and if they do, they usually keep them tight to their body. It's not natural for a woman to put her hands in her pockets. When you notice this piece of body language, take note. What is going on in the room what conversation has just happened?
For a woman to put her hands in her pocket there usually is a reason. Is it because she is uncomfortable? Only you can know this, as you have the context to the situation.
Hands In Pockets Thumbs Out or In

Body language is often used to relay messages in person to others. These messages can be communicated without words. The body language signals are typically used to communicate feelings, attitudes, comfort levels, and thoughts among other things.
There are three types of body language that people may exhibit with their hands when they are in their pockets.
The first type is thumbs out this gesture could be interpreted as friendly, open, and carefree, or high-confidence. They think of themselves as being in control of the situation.
The second type is thumbs in the pocket. This gesture could be interpreted as formal or closed off so it could also signify discomfort or insecurity.
Lastly, thumbs in the pocket with fingers apart too can denote low status and confidence so this gesture should be taken into consideration when someone exhibits this kind of body language posture.
Hands In Pockets When Walking

The hands are the most expressive parts of the body, especially when they are in contact with other body parts. For example, hands touching each other or rubbing them together may be a sign that someone is nervous or uncomfortable.
Putting your hands in your pockets while walking could mean a few different things. You could be relaxed and not in a rush, for example walking on holiday along a seafront.
Walking with hands in the pocket could mean they are concealing something a package, weapon, or cash.
Or it could mean they are cold and what to keep their hands warm.
We can only judge this by the environment and context we see people walking with their hands in their pockets.
Hands In Pockets Head Down

Body language is a powerful thing because it can communicate a lot without a person even saying a word. We can use body language to tell people how we feel about them or if we are confused, scared, or angry.
In the picture, the man has his hands in his pockets and he has his head down. This means that he is feeling down or depressed because he trying to be as small as possible.
If you see this behavior, take note of the person and, if you get the chance, ask if you can pick up on their mood.
What Does Shoulder Hunched Up And Hands In Pocket Suggest Body Language
This posture depending on the context would mean "I don't know" or "I have no idea" If the shoulders shrug. However, if they are hunched up and hands in the pocket it could mean they are cold and are trying to stay warm.
Hand In Pocket Taking To A Girl Leaning Against A Wall

When you see a boy or man talking to a girl or woman with his hands in his pockets and one leg up against the wall, this is a strong indication that the boy is attracted to the female. Putting your hands in your pockets displays a strong side of comfort, depending on the context of the situation. If you're having an argument, it could mean something totally different. We really recommend you check our blog on how to read body language to get a full understanding of the meaning.
Hand In Pocket Negative Body Language

People tend to put their hands in their pockets when they are feeling defensive. They do this as a way of protecting themselves from the outside world.
Keeping your hands in your pockets can make others think that you are defensive or uncomfortable. It can also make people feel like you don't want them to approach you.
Putting your hand in your pocket during a conversation could be seen as a negative body language action, depending on who you're talking with. If you're in an interview setting, it's best NOT to put your hands in your pocket and leave them out on Display show an open and honest guest and use them as illustrators to get your points across with congruency and understanding.
Never put your hands in your pockets when talking to the police. This could be a sign that you're reaching for something. If you feel the need to do this, make sure you tell them what you're about to do and move slowly and deliberately.
At the end of the day if you're cold and other people are cold around you you're safe to put your hands in your pocket without any negative connotations. However, if you feel like there could be something misread or understood don't.
It's better to be safe than sorry read the environment before you do it.
Summary
Hand in the pocket can have a variety of meanings depending on how a person feels, the context of a situation, and the environment. Some are seen as more positive, relaxed signals, while others are seen as more negative. The one thing we can take away is that hands in pockets make something subconsciously but it's up to us to interpret this correctly in the moment. If you enjoyed reading this short blog on hands in pockets, check out more articles and resources on body language here.